WELCOME

Hi My name is Joseph D'Andrea,  owner and operator of KWIKKERBJOE ONE OF  ONTARIO'S EDGING SPECIALIST

My company is one of your most reliable landscaping  edging service in Southern Ontario. With over 20 years of experience in commercial and residential services. Whether it would be plain or stamped concrete. I  can help you create your dream landscape, and or driveways, walkways,  porches, and pools surrounding. We specialize in a broad range of shapes,patterns,and colors.I have techniques and work hand-in-hand with you the customer in bringing you a well-rounded approach.I  follow the philosophy that each landscape is unique and provide each client with a personalized plan to fit the landscapes' specific needs,and budget.

Call today for a free estimate, and remember if it's not kwikkerbjoe............it's not a curb!!!!!

KWIKKERBJOE ONE OF ONTARIO'S  EDGING SPECIALIST

AND MORE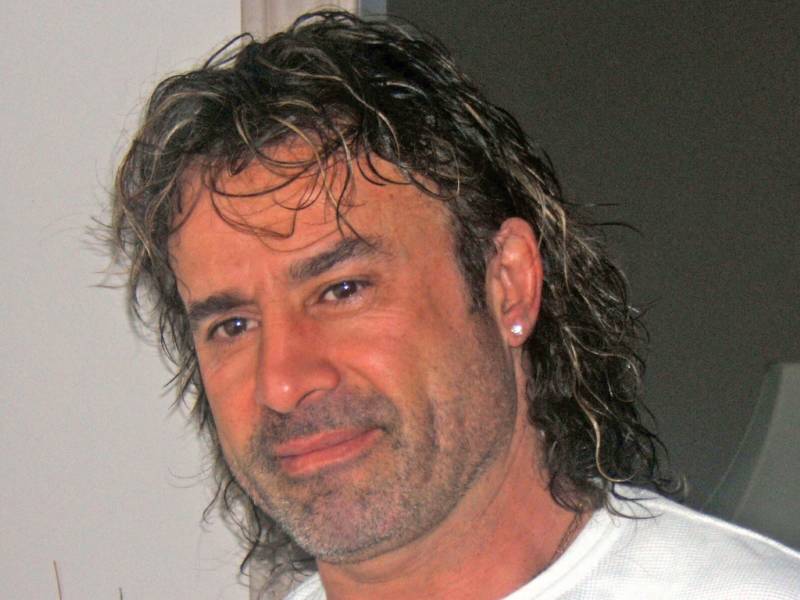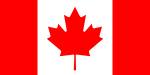 BOARDERS ALWAYS ADD THAT NEAT

APPEARANCE AND FINISH

GIVE AS A CALL TODAY FOR YOUR KWIKKERBJOE TOMORROW. WE GIVE YOU A FREE WRITTEN ESTIMATE.  ACT NOW! WE ARE BOOKING FOR SUMMER OF 2016

@ 2015 PRICES

                      QUESTIONS AND ANSWERS

Q  I already  planted my flowers and or shrubs,will the preparation for the kwikkerb damage my landscape?

A  No we take special care,  we work on the grass side of your landscape.

Q  Does the kwikkerb crack?

A   All concrete can crack. However we have special additives in which we add in help to avoid cracking. We also install control joints.

Q I have a stamped concrete driveway,can you match the color?

A We will match the color to your stamped concrete, interlocking brick, stone, brick on your home. Kwikkerbjoe offers over 70 colors plus custom  as well.(more colors than any other co).

Q  Do I have to have the curb in color and stamped?

A  No, its your garden. We will do it your way,plain concrete is fine  by us.

Q  How much does kwikkerb cost per linear foot ?

A   We @ kwikkerbjoe do not price per foot, We come out    to give you a free written estimate. Every job is unique in  its way so different techniques are required and different   preparations,  materials, that is why we price by the job.

In saying this kwikkerbjoe is cheaper than you doing it yourself.

Buying a good quality  interlocking stone,screenings, p9000, sand,your labor.................................$$$$$

We also install,the interlocking stone if required. 

Be aware of the new be's and wana be's.......we here at kwikkerbjoe have Over twenty years of experience in the concrete business.

Book now....avoid the new tax .....and we will  include the G.S.T,

so its a win win no tax charge  for you.... our costumer.

if your satisfied tell others.... if not... tell me.... kwikkerbjoe Ontario's  edging specialist.

Please feel free to ask any questions. I will try to answer them, and if needed I will post them.

I Joe,will match any written estimate,plus give an additional 10%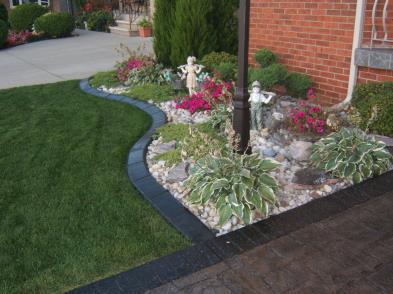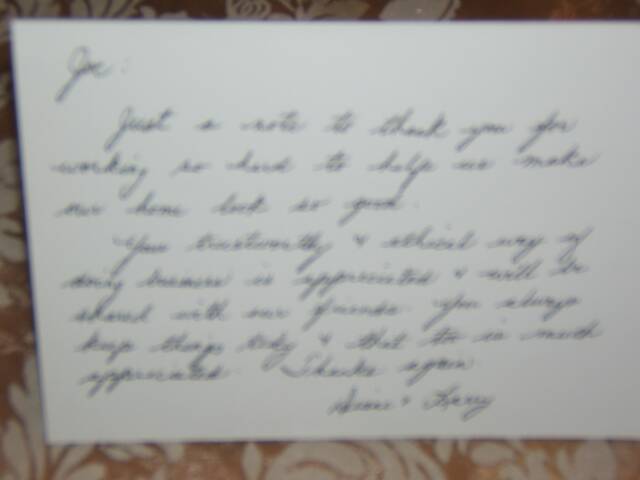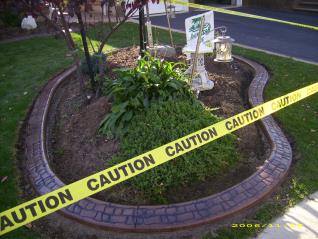 WITH EVERY CURB INSTALLED WE ARE COMMITTED TO GIVING YOU ONE OF THE BEST VALUE AND SEVICE I GUARANTEE IT.

WE DON'T JUST CLOSE THE DEAL..........WE OPEN

RELATIONSHIPS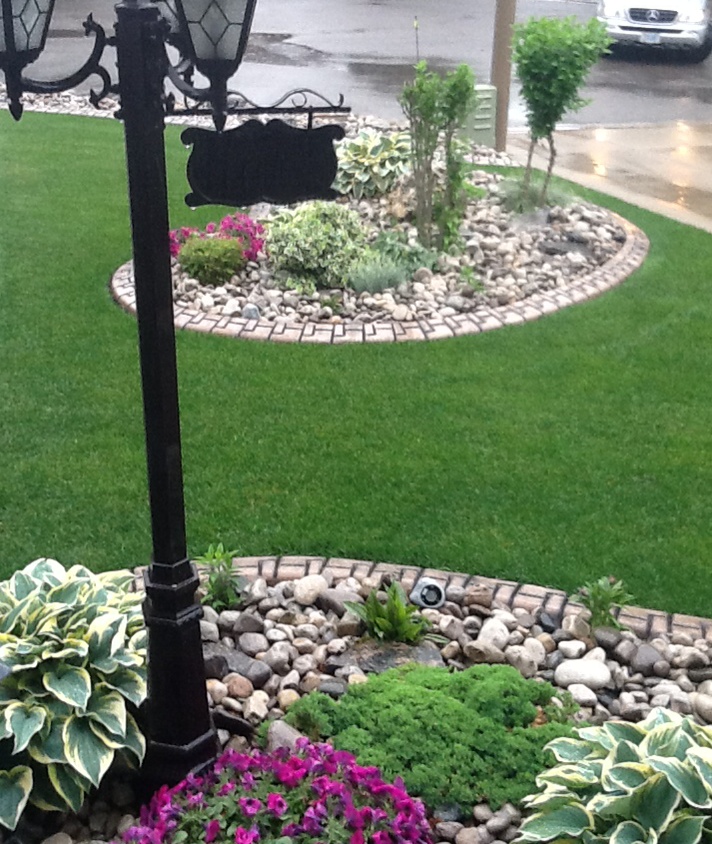 NEW HYDRAULIC

CEMENT ASK FOR MORE DETAILS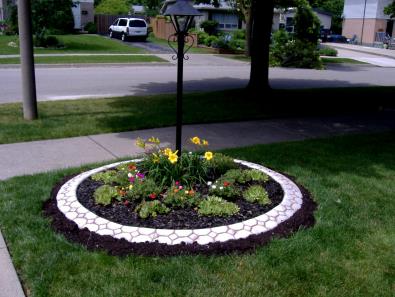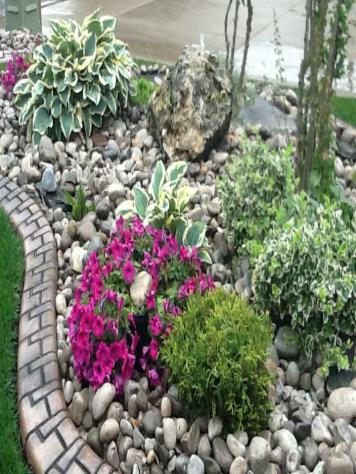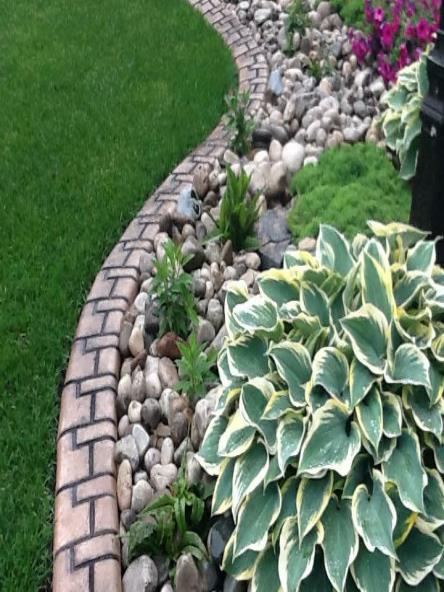 NEW HYDRAULIC

CEMENT HELPS AREAS WERE WATER POOLING IS AN ISSUE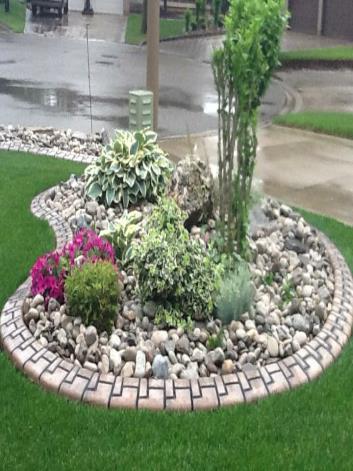 Our competitors have been saying for the last four years that I would be retiring.little do they know I just hired extra crew with a new complete system to cover the Ancaster and Brantford area,stronger than ever,after all we stayed put in our area,but our competitors did not so open game for business.

we are now the largest curbing company in the area.